Welcome to FiestaCubana Dance School, your premier destination for exceptional dance lessons in Edmonton. Since our opening in April 2007, we have been dedicated to providing a vibrant and immersive dance experience for our students. Led by our owner, Orlando, a seasoned professional dancer with extensive experience in Cuba, Canada, Mexico, and the United Kingdom, we bring the fiery spirit of Cuban dance to the heart of Edmonton.
We offer hundreds of creative and arts courses.
Fiestacubana Dance School gives you Joy and healing energy through Dance. Learn with us, improve your dancing and mental health. When we dance, we boost self-esteem, help with blood circulation, activate the hippocampus, producing good neurotransmitters like dopamine and serotonin. And we keep cortisol, the stress hormone, at bay. At FiestaCubana, we make sure your learning is filled with enthusiasm and fun. We are culture, we are happiness.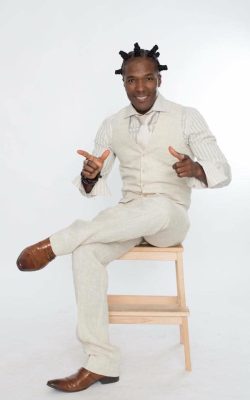 Entertainment
&
Animation
Entertainment & Animation for Unforgettable Events! Our services cater to parties, private meetings, and school groups, captivating both adults and children alike. With interactive activities, live performances, and engaging animations, we ensure your event is a resounding success. Let us bring excitement and joy to your gatherings with our dynamic and versatile entertainment offerings.
Experience the ultimate party atmosphere with our Event DJ services! From high-energy parties to vibrant clubs, our professional DJ will keep the dance floor alive all night long. For adult celebrations, evens, including weddings, our DJs curate the perfect playlist, ensuring an unforgettable experience filled with great music and memorable moments. Get ready to dance the night away with our top-notch Event DJ services!
Our talented dance instructor offers a versatile experience for weddings, private classes, and group sessions catering to all ages. With expertise in various dance styles, they tailor each session to match the participants' preferences and skill levels. Whether it's a romantic wedding dance, personalized private lessons, or energetic group classes, our instructor brings the joy of dance to every occasion.
An awesome place to learn and dance salsa. Orlando is the best instructor. He really breaks down the moves and makes learning them so much fun. Highly recommend this dance school!
Orlando is a blessing to the Edmonton dance community. We are lucky to have such a knowledgeable, energetic, and kind teacher. Dancing is all about muscle isolation and this is Orlando's speciality. If you want to learn how to dance, he is your best option.
Me and my partner have been going to Orland's classes for years. We love how he brings his "A" game to ever class. He is very professional and patient with all the students. We feel comfortable in his classes even when we take forever to learn a new move. His pricing is good and I feel like I'm getting a good value for my money.If you wanna learn cuban salsa this is the place to go!!!
FiestaCubana Learn & fun guaranteed
You are welcome to join us